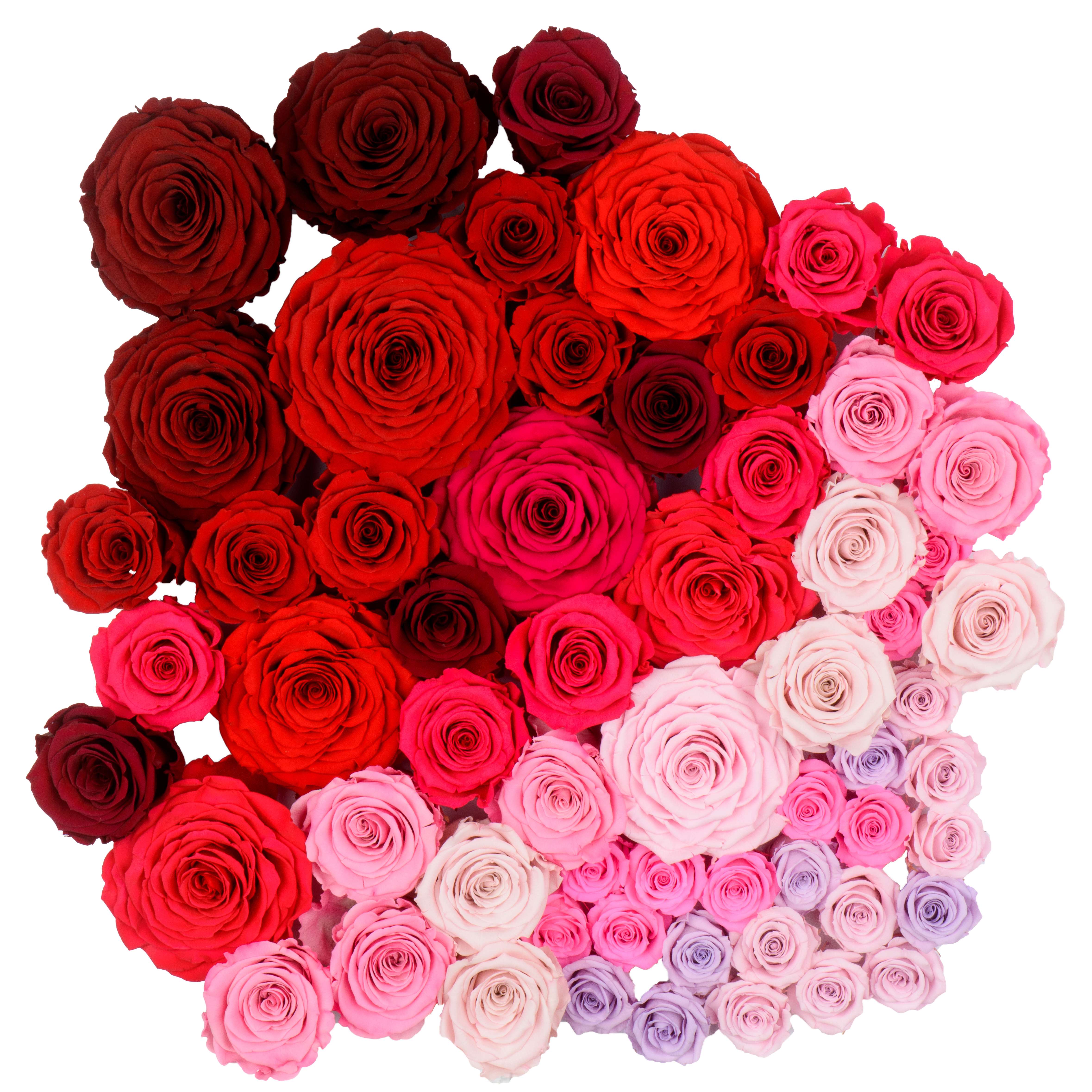 Meet the rose that never wilts!
The high-quality RoseAmor preserved rose has its origins in the highlands of Ecuador.
These areas offer the optimum conditions for high-quality rose cultivation.
Thanks to our specific treatment, the preserved RoseAmor roses, also known as forever
roses or eternity roses, will proverbially never wilt
With its charm and lasting beauty, the RoseAmor rose is highly suitable for a wide range of arrangements that your customer will enjoy for a long time.
The extensive selection of colours and sizes means that these forever roses can add a
splash of colour to a variety of floral arrangements. From a small, refined piece to
decorate a tabletop to vast, bombastic arrangements; with this eternity rose, the
possibilities are truly endless!
Looking for a preserved roses wholesale? We provide high quality forever roses to
wholesalers, event planners, retailers and florists.
Be inspired and discover the possibilities.
RoseAmor inspiration for:
We are the ideal supplier for you. We receive new, high-quality RoseAmor roses every day, allowing us to directly supply you with the desired colours and volumes.
There are hundreds of ways to use our high-quality roses in your flower arrangements. Even though we do not directly supply to florists, we would be happy to look into creative applications with you. Take a look a our pictures for inspiration.
Are you an event planner?
Our preserved roses are the perfect complement to any event. Swipe right to see how RoseAmor roses add a touch of enchantment to weddings, parties and networking events!
We are happy to help you come up with unique RoseAmor concepts for your stores. Wether the roses are meant for a sleek display or a simple arrangement: we help you find the presentation that suits you perfectly.
Beauty with unlimited possibilities
View our selection here
Do you want more information?